🔍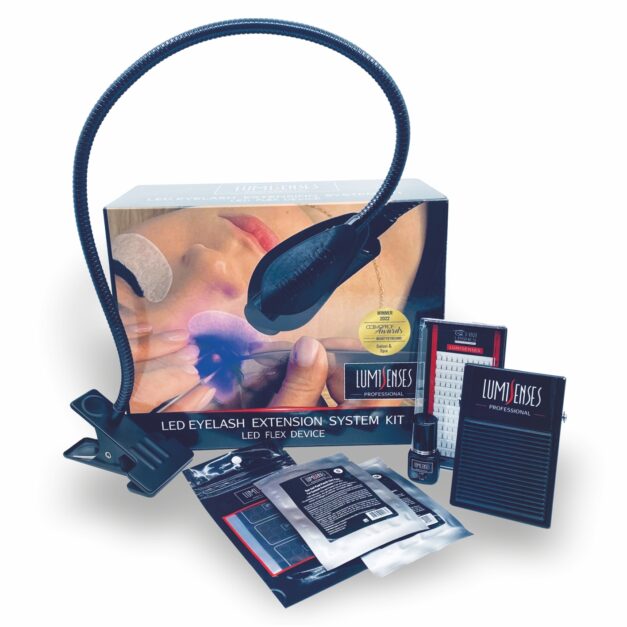 LUMISENSES LED FLEX DEVICE KIT
449.00€ Excl. tax 374.17€.
Lumisenses LED Flex Device Kit includes:
1x Lumisenses LED Flex Device
1x Lumisenses Led Glue 5ml
1x 4D Lumisenses Mink Fans
1x Gel pad patches 1x2pc
1x Lumisenses LED Glue base
This new Lumisenses LED Flex device cures your natural lashes to extensions extremely fast – with 1-2 seconds the lash is fully cured and waterproof! Flexible and easily adjustable device can be attached with a clamp to your work surface and switches on by pressing the foot pedal. Comfortable and easy to use!
Description
Working time on Lumisenses LED Flex Device is 10 000 hours (LED).
Instructions:
Plug the LED Flex Device to power supply.
Attach the Lumisenses LED Flex Device firmly on your working surface with the clamp. Place the light 10 cm from the eye.
Press the pedal and hold it down to cure the glue. NB! Make sure the LED light is directed on the glue and eyelash bond.
Hold the pedal 1-2 seconds, which is enough time for the LED Glue to cure.
Attention: Do not hold the pedal down longer than 2 seconds!