Lumisenses LED EYELASH EXTENSION System
LUMISENSES LED eyelash extensions system has been developed by scientists and engineers using the latest technology. This is a revolution in eyelash extensions, where LED visible light is needed to cure the glue. The result is lasting and lightweight. Glue vapors are no longer of the same intensity as quick-drying glue. One drop of glue is enough for the whole procedure.
This is a real change of direction!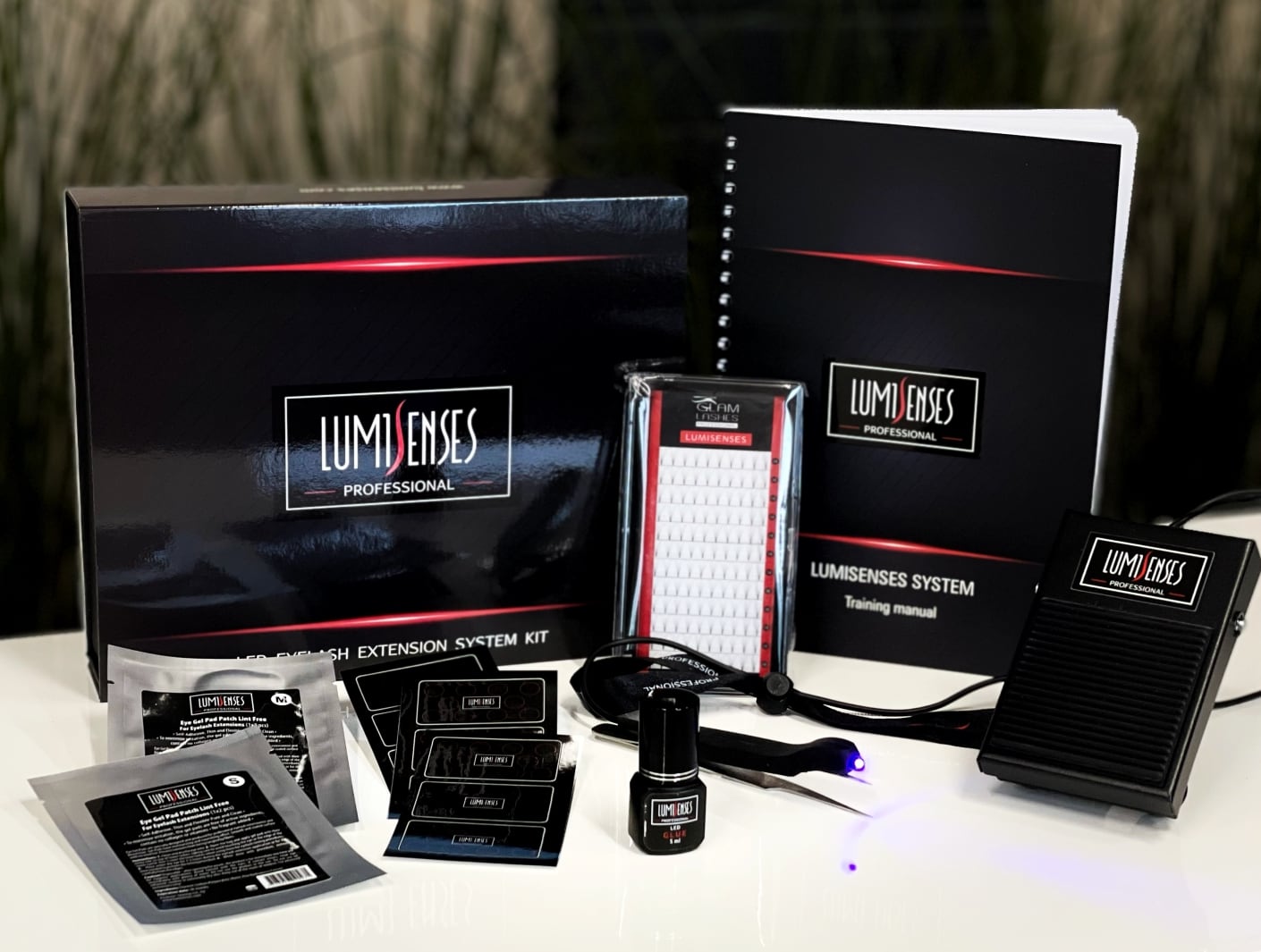 Lumisenses led EYELASH EXTENSION SYSTEM DEVICE
LUMISENSES LED EYELASH EXTENSION SYSTEM DEVICE has been developed based on the ergonomics of a lash technician's work, does not burden the hand and fits into every lash tweezer. When you press the pedal once, the LED lights up for 5 seconds, which is enough time for the LUMISENSES LED GLUE to cure.
Working time on LUMISENSES LED EYELASH EXTENSION SYSTEM DEVICE is 10 000 hours (LED). Engineers and scientists from TALTECH (University of Technology), Institute of Cybernetics have been involved in the development and measurement of the device.
Lumisenses LED GLUE
The procedure for eyelash extensions application requires max. 2 drops of glue. The glue no longer dries on the glue base as fast as it needs LED light to cure. You no longer have to worry about the temperature and humidity in the room.
The glue cures in 5 seconds with LUMISENSES LED EYELASH EXTENSION SYSTEM DEVICE . A thin layer of glue ensures fast and maximum adhesion and a non-sticky result. Eyelashes never stick together again! This fastens lash technicians work significantly.
The glue has a low level of odor and vapors. It does not irritate the eyes because the glue cures immediately and the glue vapors do not activate even after taking a shower. Glue can be removed with LUMISENSES GLUE REMOVER